Simple Task Manager (STM) (abandoned)
A downloadable tool for Windows
THIS IS AN EARLY ACCESS v0.0.1 (abandoned)
Simple Task Manager is a little tool to manage your work .
It stays on top of your destop so you can easily see what are your tasks .
You can add a simple task by clicking the button "Add Task" . To modify the task double click the title .
Each Task has a slider , changing the slider you set the percentage of the already done work .
Task can freely drag and drop in the working area .

You can load and save your task as a .task file
This tool was somthing that I needed for my self, I'm an indie gamedev and I didn't want to go online and be connected to access to my project/tasks manager so I created this , it's made with godot and it's in an early stage , Bugs may happend .
Other features are going to come as soon as I learn new stuff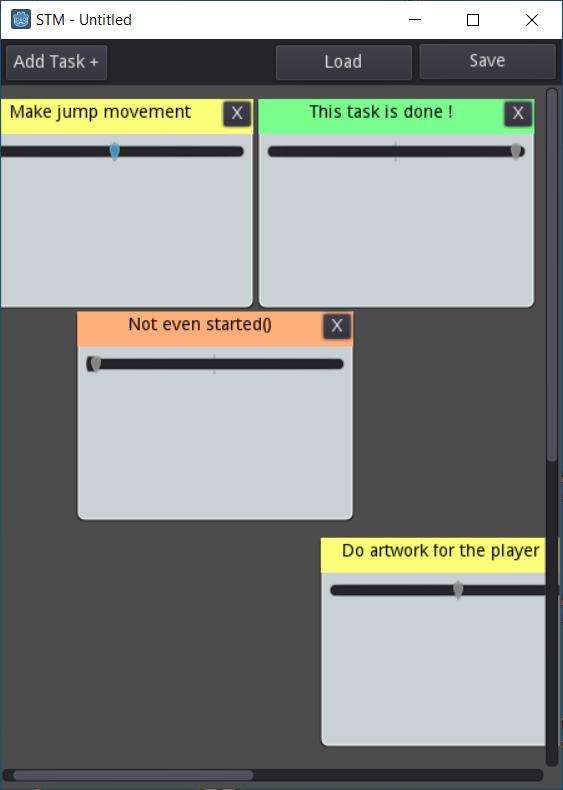 My youtube channel: https://www.youtube.com/c/endritDevYellowHatGames​ Site: https://yellowhatgames.com/
Download
Click download now to get access to the following files: